It's not new for Microsoft to use the Xbox to pave the way when going head to head against Sony's Playstation. Much like the entire debacle with the release of the Xbox One and the $100 lesser follow-up Playstation 4, the pattern still seems to ensue years after.
With the recent release of the all-digital Xbox Series S priced at $299, this instantly imposes on Sony to release the all-digital at a competitive price point, making it almost the same or even way cheaper. Back in the 2013 console war, Sony clearly had an advantage of releasing a bit later and at a much lower price point, dominating the market with a landslide that Microsoft couldn't seem to figure out how to match.
With a clearly better lineup of exclusive games despite having it's lack of backwards compatibility being a roadblock, Sony seems to still have all the cards at their hand, but they wouldn't be able to deny that Microsoft made trouble for them with an early release that offers something to the market at a very low price point.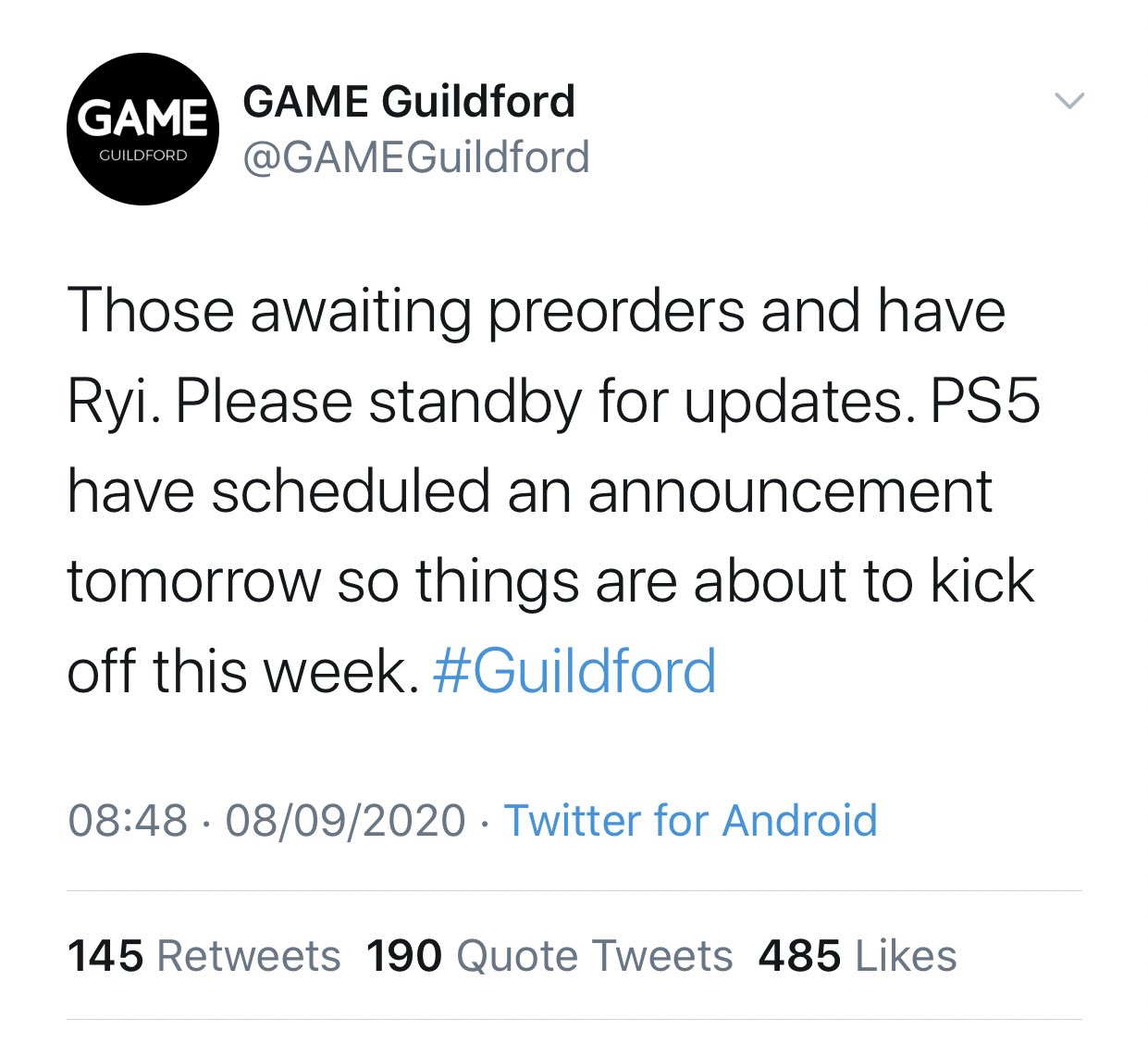 With this since deleted tweet from GAME Guilford that gives light to the 25th Anniversary of the Playstation hitting and making it big inside North American soil, Sony would likely be planning to catch up on making waves up news portals. The only problem here is that, would they actually be able to match the price point of the Xbox Series X? I don't think taking away a disc drive reader would cut off that much on the price, so how are the Japanese going to make magic on this one? It's up for tomorrow for us to find out.
Would you think that Sony would be able to catch up or would Microsoft win on this one? Let us know in the comments section below!